Join our collaborative Veterinary community
TO ASPIRE + INSPIRE OTHERS.
Join our collaborative Veterinary community TO ASPIRE + INSPIRE OTHERS.
Learn and grow with veterinary professionals who have ventured on the path you're on, and connect with those who are embarking on the same journey as you.
EDUCATION & MICROLEARNING
Knowledge is the key to success! You'll have access to a variety of interactive learning and microlearning resources for you to work towards becoming the best version of yourself.
From campus visits, conferences, or development opportunities, there could be a Harbor.vet event or experience coming to YOU! Make sure you're in the know. We don't want you to miss out.
Harbor.vet is a space to help you achieve your aspirations, no matter where you are in your veterinary adventure. You'll be supported by those who have been on the voyage before you and connect with those who are in the midst of the same storm. You can experience education, knowledge-sharing and growth in a whole new way.
Hey students, jump on board!
Are you a student that is eager to learn more and experience all that the vet industry has to offer?
Jump on board and explore the student programs we offer at Harbor.vet.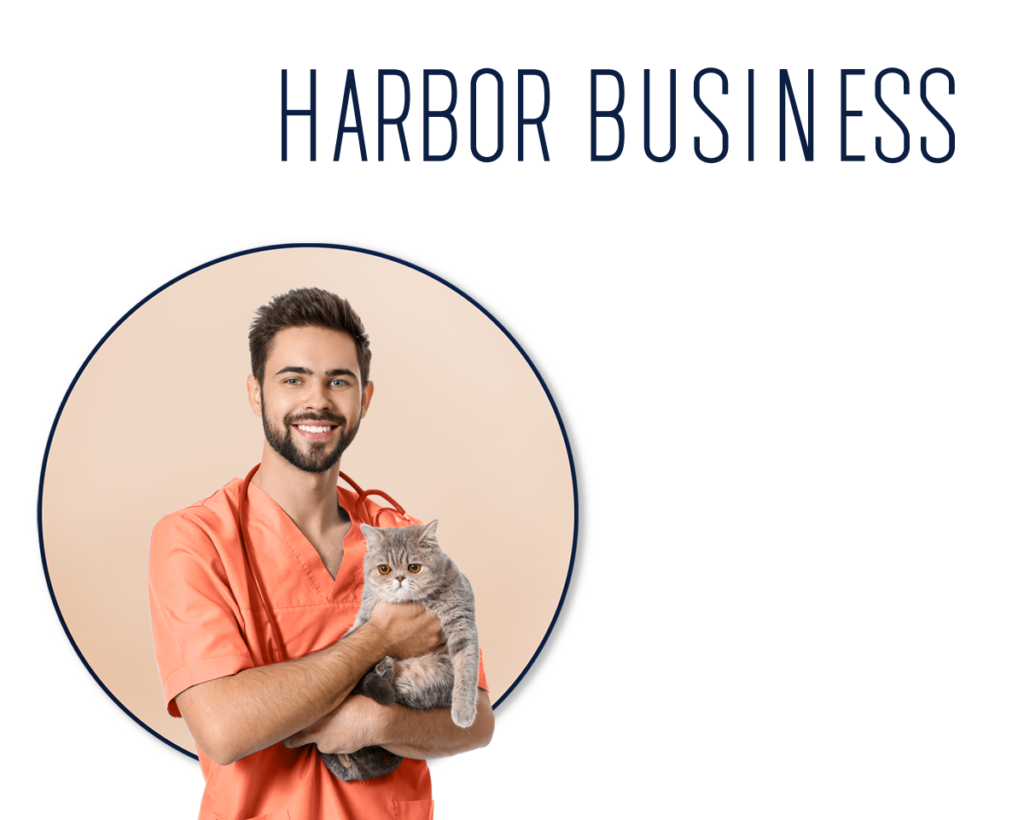 Monthly On-Campus Meetups
We get it. Learning should be done on your own terms. Develop your understanding of practice ownership with other future veterinary leaders with the Harbor Business Experience! Be a part of the wave of students and veterinary professionals learning key business fundamentals as they progress in their careers in veterinary medicine.
Student Hospital Immersion Program
It's time to set sail! SHIP is a veterinary learning experience unlike any other designed to expose you to the fundamentals of practice ownership and business leadership through real-world experiences. From hands-on experience in the hospital to dedicated time for learning and development, you'll get it all in this 10-week immersive program!
On-Campus Student Representative
Being a student Envoy is more than just representing Harbor.vet on campus. It's a one-of-a-kind experience to learn and grow in your understanding of business fundamentals alongside a community of future veterinary leaders. Join a network of students dedicated to changing the future of our profession, become an Envoy!
Two-Year Veterinary Business Fellowship
Graduating vet students, kickstart your career, and begin your journey to practice ownership with Harbor GO! With the profession changing and the business of practice ownership evolving, it's important for you to take ownership of your future. Start taking your next steps to build a better tomorrow with a true career path to ownership.
You're a learner, and we think that's amazing. It's what's got you to the point you're at today and/or what's going to get you to the career you've always dreamed of. At Harbor.vet, our goal is to support you on your journey to becoming the best version of yourself, so whether it's Business Management, Client Engagement, Diversity & Inclusion, or anything else for that matter, we want to provide the tools and resources to make sure you can keep on learning as a veterinary professional.
Harbor.vet isn't just a website or a company. It's a collective of individuals who are passionate about developing the future of the veterinary industry. Meet the faces that make Harbor.vet possible!
Jeff Thoren, DVM, PCC, BCC